Publication Date: May 31st, 2011
Publisher: Harper Teen
Series: Starcrossed #1
Format: Paperback, 487 pages
Source: Trade
ADD TO GOODREADS
Amazon
Helen Hamilton has spent her entire sixteen years trying to hide how different she is - no easy task on an island as small and sheltered as Nantucket. And it's getting harder. Nightmares of a desperate desert journey have Helen waking parched, only to find her sheets damaged by dirt and dust. At school she's haunted by hallucinations of three women weeping tears of blood... and when Helen first crosses paths with Lucas Delos, she has no way of knowing they're destined to play the leading roles in a tragedy the Fates insist on repeating throughout history.

As Helen unlocks the secrets of her ancestry, she realizes that some myths are more than just legend. But even demigod powers might not be enough to defy the forces that are both drawing her and Lucas together - and trying to tear them apart.
The main thing that intrigued me about this book was the Helen of Troy story that coincided with the plot of the book. Being Greek, I'm always fascinated by any Helen of Troy story so I was really excited to read this one.
First off, I have to say that Helen and Lucas wanted me to tear my hair out the entire time. Helen moreso because all her life she's been exceptionally special and exceptionally beautiful. I'm not kidding. I think I read about her beauty way more times than I could count. Yes, I know that the original Helen had a "face that launched a thousand ships," but still. We get it, she's beautiful. She also tries to be a wallflower all her life but her extra speshul beauty and height won't allow that. So of course, all the popular girls hate poor nerdy, beautiful Helen. Then we have Lucas, the idiot love interest that wasn't romantic at all. I just didn't understand the chemistry with them besides the whole, destined from the Trojan War thing.
Helen's actions throughout the whole book were infuriating. She kept everything from her best friend, even when she was feeling like crap because she didn't want anyone involved. It made no sense. If I was going through something major, I would want my best friend to know so she could help me through it. Then she constantly runs off without telling anyone where she is going even though she knows she is in danger from multiple people! Are you serious?! You think I'm joking?
In one scene, she is at Claire's house where everything has finally been revealed and then Helen freaks out and tells Claire that she is going home, but to not let any of the Delos family know, even though they have been protecting her the whole time. So, Helen goes home and what happens? She is attacked by the psychopathic cousin of Lucas that has been hunting her!! She is almost overcome by him, but Lucas and co. manage to make it in time after exclaiming that they didn't know where she had gone.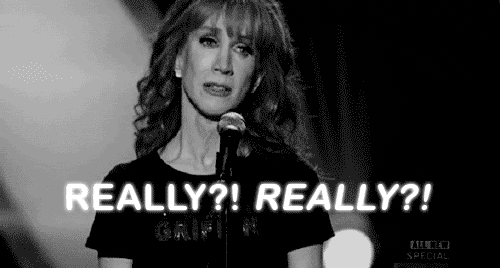 Then we have the entire plot where they are not supposed to be together because it could mean the destruction of humanity but Helen keeps trying to get him to want her throughout the book. Lucas keeps telling her how bad it would be if they were together, but in the next page he is telling her that he can't stay away from her. Let's see, the destruction of humanity or two bumbling idiots being together? You choose.
The only comments I will make about the Greek Mythology present in the book is that obviously Angelini twisted it her own way because anyone who knows anything about Helen of Troy and the Trojan War knows that Helen has nothing to do with Aphrodite. It's actually Paris that has a connection to Aphrodite. Helen was supposedly born from Zeus when he slept with her mother.
And basically, this entire book was Twilight fan fiction. Sorry, not sorry. It read exactly like Edward and Bella's story.
Ok, I think I'm done with my mini rant but I just wanted to finish up by saying that Starcrossed was not a bad book and I enjoyed parts of it, especially Hector and Claire. But you can definitely tell this was a debut book and that it was Twilight fan fic.
Nevertheless, I am going to continue the series because I read that there is another love interest for Helen that I hope is 1000x better than Lucas.
End rant.