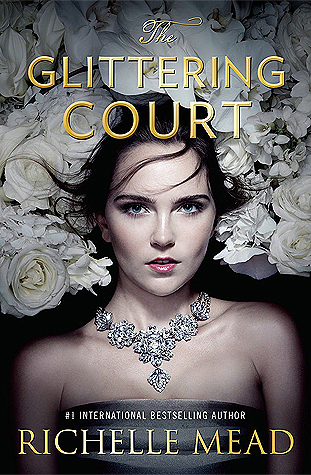 Publication Date: April 5th, 2016
Publisher: Razorbill
Series: The Glittering Court #1
Format: Hardcover, 400 pages
Source: Library
ADD TO GOODREADS
Amazon
Big and sweeping, spanning from the refined palaces of Osfrid to the gold dust and untamed forests of Adoria, The Glittering Court tells the story of Adelaide, an Osfridian countess who poses as her servant to escape an arranged marriage and start a new life in Adoria, the New World. But to do that, she must join the Glittering Court.

Both a school and a business venture, the Glittering Court is designed to transform impoverished girls into upper-class ladies who appear destined for powerful and wealthy marriages in the New World. Adelaide naturally excels in her training, and even makes a few friends: the fiery former laundress Tamsin and the beautiful Sirminican refugee Mira. She manages to keep her true identity hidden from all but one: the intriguing Cedric Thorn, son of the wealthy proprietor of the Glittering Court.

When Adelaide discovers that Cedric is hiding a dangerous secret of his own, together they hatch a scheme to make the best of Adelaide's deception. Complications soon arise—first as they cross the treacherous seas from Osfrid to Adoria, and then when Adelaide catches the attention of a powerful governor.

But no complication will prove quite as daunting as the potent attraction simmering between Adelaide and Cedric. An attraction that, if acted on, would scandalize the Glittering Court and make them both outcasts in wild, vastly uncharted lands…
Oh how I hate being disappointed by a really interesting synopsis.
I really thought the idea of lowborn girls going to the Glittering Court to learn how to be high born ladies to secure a good marriage in a new world was an interesting idea. If something like that had actually existed in history, it could have made things very different for the social caste system.
I just didn't understand Adelaide's thought process when she ran away from home to join the Glittering Court. Would an arranged marriage to a scratchy cousin be terrible? Eh, probably, but I'm sure she could do it if it meant that she was not destitute on the street. Her grandmother went without so that she could have the latest fashions to fit into society. Then she up and leaves with no thought to her family. She says she wants freedom, but the Glittering Court essentially sells the girls to the highest bidder. Of course if they get multiple offers, they get to choose who they want, but obviously not every girl is going to get multiple offers. So they are basically livestock going to market. That's not freedom, but sure, we'll go with it.
Of course along the way she and Cedric, the son of the owner of the Glittering Court, fall in love. It was not believable at all. There was no chemistry between them. I didn't get any passionate vibes from them at all. But of course she had to have him. There was even a cringe worthy scene at the beginning when she finds out that her friend might have slept with him to gain her place at the court. Adelaide is instantly jealous and mad even though she has no claim on Cedric. He wasn't even interesting!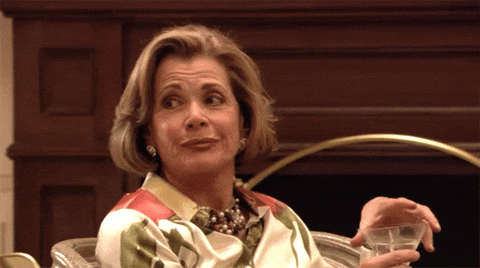 The first half was relatively interesting, but once the "romance" started I couldn't get through it anymore. There was no tension, barely any world building beyond the walls of the court, and it was just dull.
Also, I'm still trying to figure out why this book was marketed as Fantasy when there was no fantasy elements present.
This was a DNF review so I don't know what would have happened if I had kept reading, but I just didn't care anymore.