Publication Date: May 3rd, 2016
Publisher: Bloomsbury
Series: A Court of Thorns and Roses #2
Format: Hardcover, 640 pages
Source: Purchased
ADD TO GOODREADS
Amazon
Feyre survived Amarantha's clutches to return to the Spring Court—but at a steep cost. Though she now has the powers of the High Fae, her heart remains human, and it can't forget the terrible deeds she performed to save Tamlin's people.

Nor has Feyre forgotten her bargain with Rhysand, High Lord of the feared Night Court. As Feyre navigates its dark web of politics, passion, and dazzling power, a greater evil looms—and she might be key to stopping it. But only if she can harness her harrowing gifts, heal her fractured soul, and decide how she wishes to shape her future—and the future of a world cleaved in two.
Holy hell. How is one supposed to review such a book? Warning: This review will probably be a mess because I'm still trying to wrap my head around everything. This book was everything. It was beautiful, heartbreaking, haunting, sorrowful, and awe inspiring.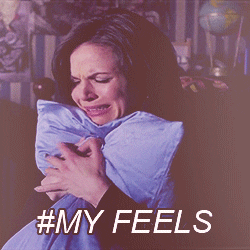 It is a story with many layers. It's about love, sacrifice, family, self-discovery, and more.
First of all, Feyre is a freaking badass. She was a broken girl at the beginning of the book because of what she suffered at the hands of Amarantha in the previous book, but ever so slowly she begins to come alive again. With that she also starts to find out what she really wants and who she really is, and what she can do.

"I was not a pet, not a doll, not an animal. I was a survivor, and I was strong. I would not be weak, or helpless again. I would not, could not be broken. Tamed."
Oh Tamlin. I will admit, I liked him in
ACOTAR
. But that was the kind of like that Feyre was feeling. When she was poor and starving and weak she needed a strong male to protect her and care for her. That was Tamlin. He was everything she had never had. He made her feel
alive.
Honestly, I think she was blinded by lust with him. That, and her need to be protected. But after everything that went down Under The Mountain, that is not what she needed anymore. I applaud Maas for doing what she did. It's not easy having your MC go from one interest to another one. This change definitely angered the hive. So many people were Team Tamlin, but after reading this book, I understand why Rhysand + Feyre was always going to happen. It was Cauldron blessed from the get go, I swear. But back to Tamlin, he wasn't a bad guy, he was just so blinded by love for Feyre that he made big mistakes. He was controlling even when she politely told him multiple times to shove off. I think he is messed up in the head because of Amarantha, and that's not healthy for any relationship. Feyre was literally wasting away, and he did nothing except try to keep her caged up. His controlling nature and attitude led to some terrible rash decisions on his part that had consequences for many characters. I'm so eager to see what happens with him in book three, because I know that Feyre will give it to him.
"He locked you up because he knew—the bastard knew what a treasure you are. That you are worth more than land or gold or jewels. He knew, and wanted to keep you all to himself."
Rhysand, Rhysand, Rhysand. What can I say about the High Lord of the Night Court that hasn't already been said by many others? He's just….amazing. He is powerful, fear inspiring, death incarnate, arrogant as hell, intense, ruthless, cunning, but also kind hearted. Fiercely loyal to those he loves, and as we learned, he was willing to do
anything
to protect the ones he loved. His backstory was so heartbreaking, you couldn't help but want to love him after that. Despite his power and arrogance, he's still a male with feelings, hopes, and dreams. He had a ton of self-doubt and self-loathing because of what he had to do in his life. I just……sigh.
"He thinks he'll be remembered as the villain in the story. But I forgot to tell him that the villain is usually the person who locks up the maiden and throws away the key. He was the one who let me out."
The new characters were nothing short of awesome. Rhysand's crew was squad goals. Amren, Cassian, Azriel, and Mor were awesome in their own way. They were one big fierce family and I loved it.
We also got to read about Feyre's sisters. Everyone knows that I absolutely hated Nesta throughout most of book one, but towards the end she was growing on me. But after reading book two, I freaking love her. She is a fierce wildcat willing to do anything to protect Elain. I'm extremely interested to see how their "relationships" go forward in book three.
Basically, I shipped so many characters because they were amazing for each other. Which leads us to the romance between Feyre and Rhysand.
OMG
. It was slow burning, sensuous, healthy, and beautiful. Feyre started out hating Rhys but as their friendship grew, so did their love for each other. Rhysand respected Feyre as more than just a pretty face. He wanted to help her learn her new powers, not stifle them under pretty clothes. He saw her as his equal, and not anything less. There was
so much
sexual tension whenever they were around each other. It was glorious. And those love scenes?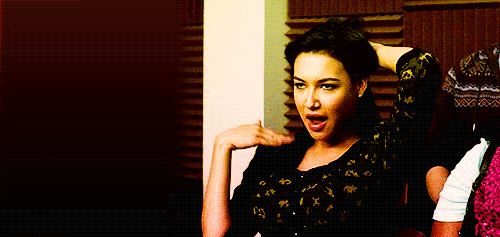 Maas expanded the setting and we got to see three new courts which is still just a small piece of Prythian. Past the borders of the Spring Court are amazing places, most of which is the mysterious Night Court where Rhysand presides over. It is deadly and beautiful, with Rhys's dwelling built into the side of the mountain. Maas is an expert at writing lush and vivid descriptions of characters, food, and places. The most amazing being Velaris. Oh how I wanted to jump into the book and live there! It seemed like such a wonderful place. I am definitely 100% Night Court.
Plot wise, not a lot really happened until towards the end. It was mostly Feyre learning her new abilities, figuring out her relationship with Rhysand, and them trying to figure out the threat from Hybern. The last 50 pages is where everything took off and perfectly set up book three. I was literally on the edge of my seat with the last few chapters audibly shrieking and "omging" when I read something crazy, which happened on EVERY PAGE. Maas loves torturing us.
Basically, book three is going to be a cluster of crap happening because the war has officially begun, and both sides have a lot to lose. Rhysand and Feyre are going to be a deadly combination, and now that another major character has a huge stake in Feyre's life, it promises to be interesting. I think it will honestly destroy us.
ACOMAF is now easily one of my favorite books of all time. It shattered my expectations and my heart. I had
all of the feels.