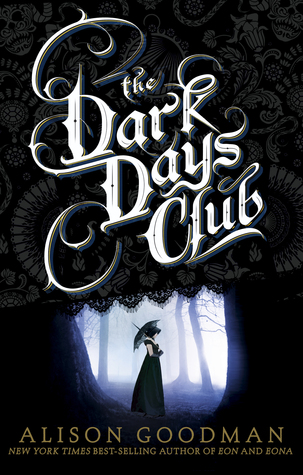 Publication Date: January 26th, 2016
Publisher: Viking Books For Young Readers
Series: Lady Helen #1
Format: Hardcover, 482 pages
Source: Library
ADD TO GOODREADS
Amazon

London, April 1812. On the eve of eighteen-year-old Lady Helen Wrexhall's presentation to the queen, one of her family's housemaids disappears-and Helen is drawn into the shadows of Regency London. There, she meets Lord Carlston, one of the few who can stop the perpetrators: a cabal of demons infiltrating every level of society. Dare she ask for his help, when his reputation is almost as black as his lingering eyes? And will her intelligence and headstrong curiosity wind up leading them into a death trap?
If you know me, you know that historical fiction is one of my favorite genres. I love reading about society balls, gorgeous gowns, elaborate jewels and hairstyles, and of course, swoony gentlemen. This wonderful book was chalk full of all of that! Add a little supernatural in there, and it was even better!
One of my favorite things about this book was how great Lady Helen was. She was no shrinking violet when it came to the things around her. Murder, demons, scandal, etc. She was in the thick of it all. I've read a lot of reviews where people complain about how she did not want to take on her responsibility and instead live her life as a normal young woman in society. I would have probably said the same thing as Helen. She constantly had a target on her back and anyone with a brain would not want that kind of life.
Another really awesome thing about TDDC is the fact that in most YA books when abilities are revealed in a character, they have to accept their fate and deal with it. They don't have a choice. But in this novel set in a Regency London when women did not have choices, Lady Helen did have a choice with what she wanted to ultimately do with her life when her abilities were revealed.
Lord Carlston reminded me of Mr. Darcy. Both were dark and moody characters, but ultimately you know you couldn't help but swoon over them. There wasn't much romance in here because they were too busy fighting demons, but that is ok with me. Sometimes I can't stand when characters fall in love with each other quickly. It ruins things for me.
The only really bad thing I have to say is how long the book was. It was almost 500 pages and it took until around 200 pages or so for anything to really happen. Before that it was all preparations for Helen's presentation to the Queen and other society things. The book could have been shortened slightly and the pacing should have been a lot faster.
One slightly annoying trait that I have to add in is how Helen is supposedly the most powerful Reclaimer to be born in a long time. She gets her abilities faster than most other Reclaimers. I get it, it adds another element to the story but this seems to be happening more and more in YA.
Overall I really enjoyed this book and am looking forward to the next installment, where I think Lady Helen will become a real badass!